Traveling our world is simply PURE LIFE!
We create your traveling DREAMS into REALITY with PERSONALIZED curated experiences!!
WELCOME to Pura Vida Global Travel!! Our love for life, each other, and traveling the world brought us together! As our relationship grew, we talked seriously about having a business of our own – something we could brand and build together that would combine our interests, experience, and love for life. Our dream became a reality in 2018 when we made the decision to form Pura Vida Global Travel, LLC.
To us, the name PURA VIDA (Pure Life) is exactly the way we feel when we are with each other.
Between the two of us we have over 55 years of combined travel – visiting over 90 countries and seeing some of the most spectacular sights in the world including the finest hotels, cruise lines, fine dining, cultural tours, spas, and adventure excursions you can imagine! Our travel portfolio includes countries in Asia, Africa, Europe, North and South America.
We specialize in giving our clients a very unique and tailored experience! We believe this will keep you, your family and friends coming back to us over and over again, year after year, for all your travel needs. Pura Vida Global Travel is proudly affiliated with the prestigious Ensemble Travel Group, which gives our clients exclusive benefits and unparalleled experiences of a lifetime!
We offer our Pura Vida Global Travel (PVGT) Tours, which have been described as "Extremely remarkable!" and "Absolutely Exceptional"
Iceland Windstar 3 day pre-cruise in Reykjavik – Voyage round trip Reykjavik – September 2-9, 2023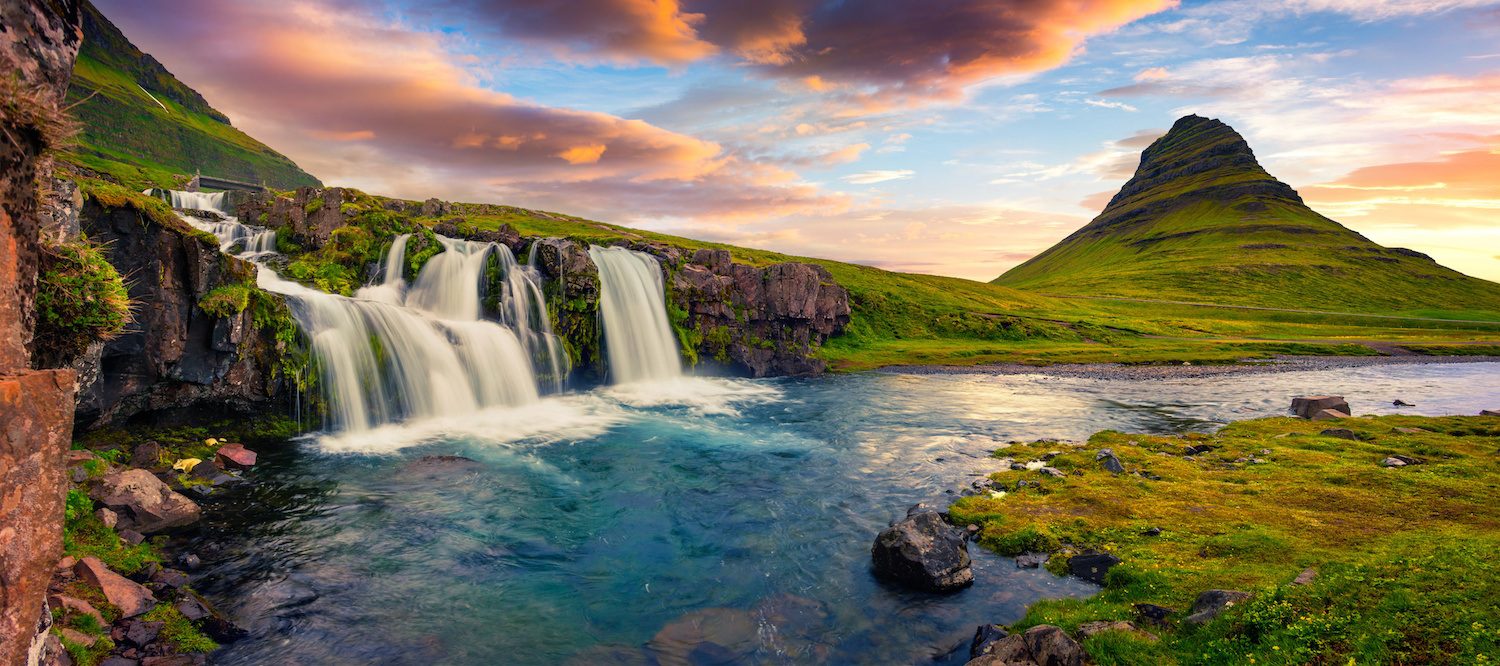 Join Maria and Mohinder as we visit extraordinary Nordic Island country of Iceland by land and the North Atlantic Ocean! We will be your personal hosts on this incredible itinerary beginning with three nights exploring Reykjavik, and followed by seven days sailing on the beautiful Windstar Star Pride tall sailing ship. Iceland is diverse and beautiful, and is home to some of the largest glaciers in Europe, as well as some of the world's most active volcanoes. The Icelandic landscape is characterized by a huge number of waterfalls, geysers, volcanoes, black sand beaches, and steaming lava fields, reminiscent of an almost alien landscape.
Circumnavigate Iceland in a week to immerse yourself in its legendary waterfalls, stunning wildlife, and intriguing cuisine. Overnight in Seydisfjordur, travel to the center of the earth at Grundarfjordur, and hear the thundering roar of Godafoss – the "Waterfall of the Gods" near Akureyri.
View our Pura Vida videos and travel the PURA VIDA way!
Come See our latest discoveries, incredible experiences, travel tips, and much more on our BLOG page.